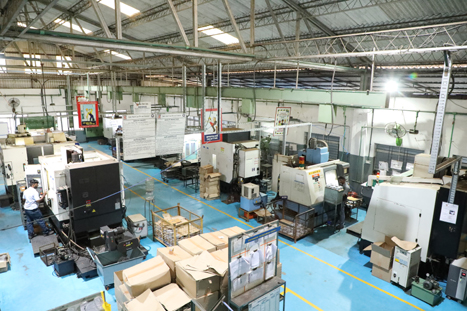 We are equipped with a high technology machine shop providing value addition to the existing range of castings that we do.
We are equipped with Turning centers, Vertical Machining centers, Horizontal Machining Centers, Turn-mills from high quality brands like Makino, Mazak, Hyundai, Mori Seki, BROTHER and Hurco machines for value additions on castings.
Machine shop is also equipped with other ancillary machines like
o Honing
o Lapping
o High Pressure cleaning
Facilities are available to achieve a clean surface of machined castings. The processes also provides a very low level part contamination so that parts could be used in critical high pressure applications.
We also have in house software like Edge Cam, Master Cam  for developing new machining jobs, designing jigs & fixtures etc. This reduces lead time in developing new components and to get the component out First Time Right. We understand our castings better and hence we design tools for machining to achieve the required dimensional accuracy.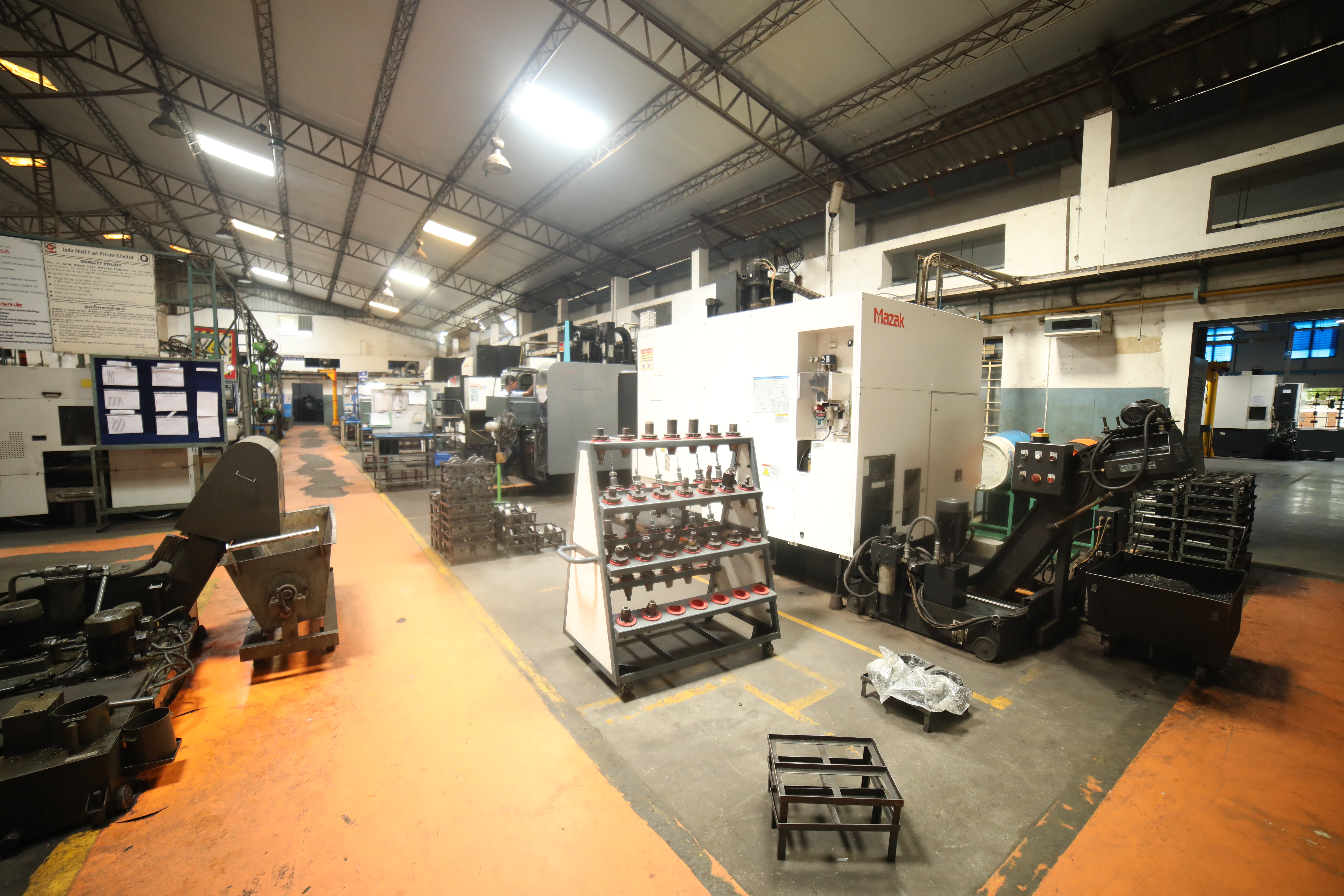 Height Master
Zeiss  CMM with advanced scanning feature
Round COM
Profile Projector
Contour Measurement
Surface finish measurement
Pressure test / Leak test facilities to ensure the integrity of the castings after machining.
We provide additional surface protection services like powder coating, Electro Deposition coating, dip painting & red oxide coating. We have dedicated vendors with in-depth knowledge on surface treatment catering to the specific needs of our customers.
| Machine Category | Size of Compoment | Weight of Component |
| --- | --- | --- |
| Horizontal Machining Centre | 400X400X750 mm | 450 Kgs |
| Vertical Machining Centre | 450x350x420 mm || 1200x450x650mm | 400 Kgs |
| Vertical Machining Centre | 400x400x510 mm | 120 Kgs |
| Vertical Turning Lathe | 900×500 mm | 450Kgs |
| Horizontal Turning Center | 20×360 mm || 280x360mm | |
| S.no | Parameter | Tolerance mm |
| --- | --- | --- |
| 01 | Bore | 0.007 |
| 02 | Hole to Hole | 0.010 |
| 03 | Circularity | 0.020 |
| 04 | Parallelism | 0.007 |
| 05 | Straightness | 0.015 |
| 06 | Position | 0.010 |
| 07 | Flatness(Lapping) | 0.005 |
| 08 | Concentricity | 0.01 |